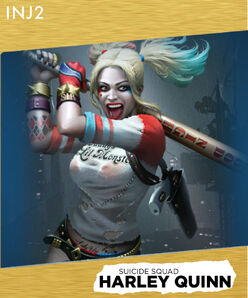 This page is currently under construction. The information contained within should not be considered fully accurate and/or complete.
Suicide Squad Harley Quinn is a gold, 3 star base, Agility class Hero.
Obtaining
Edit
She is the only hero in the game that is only known to be available with real money, whenever she appears in the special offers section of the store. Consequently, she is one of the rarest heroes in the game.
Abilities
Edit