Multiverse The Flash is a 3-star base gold Meta-human hero.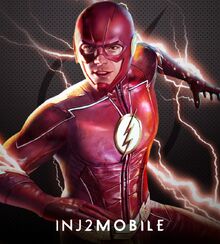 His shards can be earned in certain Arena seasons and bought with Arena Medals in the Arena store.
He can be obtained in the Shared Realities chest at a 1% chance. He can also have shards received from the shard version of the chest.