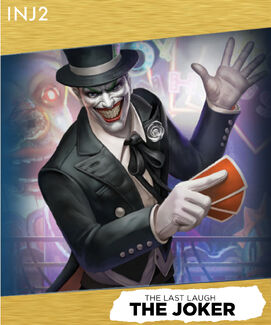 This page is currently under construction. The information contained within should not be considered fully accurate and/or complete.
Last Laugh The Joker is a Gold Agility Class Hero.
Abilities
Edit
Basic Attacks
Edit
Play Style
Edit
Last Laugh Joker plays with quick attacks and strong specials. A good way to play him is to basic attack combo, block, special and repeat. This way you are dealing the most amount of damage and taking the least amount of damage.
Stat Construction
Edit
Team Construction
Edit