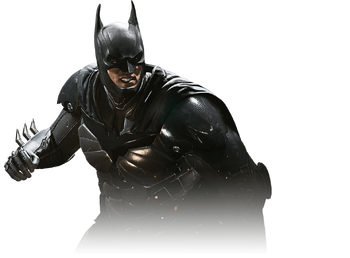 Batman refers to several heroes in the Injustice 2 Mobile game.
For Batman's full console character biography, click here.
Heroes
[
]
Trivia
[
]
Batman is regarded as the "World's Greatest Detective" in the DC universe.
Batman is the second character, after Superman (character), to have heroes in all four possible base Star rating: 1 (Batman), 2 (Classic Batman), 3 (most versions), and 4 (Arkham Knight Batman).